As part of your pet's treatment, a sedation or anaesthetic may be required in order for us to perform treatment or surgery on the eyes.
At Eye Vet, we have dedicated on site anaesthetists who will examine your pet and create an anaesthetic plan specifically for them. The anaesthetist, supported by our team of nurses, will monitor your pet throughout any sedation or general anaesthetic.
Your pet may have a medical condition which makes him/her at an increased risk during sedation or anaesthesia. We may therefore recommend that you have a consultation with our anaesthetist before any such procedures are performed.
As a general rule, before your first consultation or any planned surgery we advise the following:
Do not feed your pet after midnight the previous evening unless they are less than 2 months old or are a small 'furry' animal (e.g Rabbit). Please contact the clinic for further advice in these situations.
If your pet is diabetic please contact the clinic for advice regarding feeding and insulin administration on the morning of your appointment.
Ensure your pet has access to water until you leave home on the morning of your appointment.
Ensure you inform the nurse of all medications your pet is currently taking when you go through the admission process on the morning of surgery.
Bring all medications with you on the morning of surgery.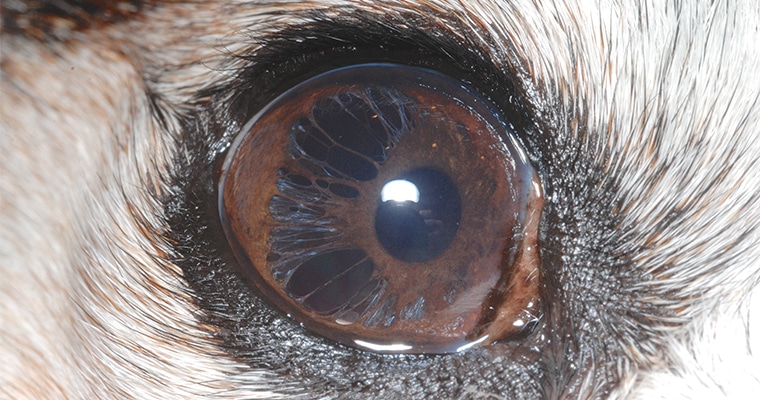 Our team treat a full spectrum of eye conditions from cataracts through to sudden onset blindness. Here you can read about many of the conditions we regularly see including symptoms and treatments.
Your pet will need to be referred to Eye Vet via your usual vet. Once your pet has been referred, we'll contact you to offer you an appointment and all the information you need before your pet's appointment with us, such as, pricing, payment and insurance can be found by clicking the button below.