We're pleased to let you know we'll be hosting CPD events, covering a range of ophthalmology topics, starting in October 2021.
We're kicking off our CPD calendar with 'Ophthalmology October' – 4 online weekly sessions throughout October, aimed at veterinary nurses.
Our Clinical Director, Iona Mathieson will be hosting our first session on Wednesday 6th Oct.
Each event will begin at 8pm for an hour and you'll have the opportunity to ask any questions.
Week 1 – Weds 6th Oct -  Anatomy and Physiology of the Eye:

an overview of the parts of the eye
how the eye works
species and breed differences in eyes
what diseases can do to the eye.

Week 2 – Weds 13th Oct - Medical Ophthalmic Nursing
Week 3 – Weds 20th Oct - Anaesthesia for Ophthalmic Cases
Week 4 – Weds 27th Oct - Surgical Ophthalmic Nursing
Week 1 - Anatomy and Physiology of the Eye
Speaker:  Iona Mathieson BVMS CertVOphthal MRCVS
Director at Eye Vet and Advanced Practitioner in Veterinary Ophthalmology
Iona graduated from the University of Glasgow Vet School in 1997, then spent a year in mixed practice before moving to small animal practices in Nottingham and then to the North of England. She received the RCVS Certificate of Veterinary Ophthalmology in 2011, and shortly after joined Eye Vet, soon progressing to become Director in 2018. She leads a team who in addition to their day-to-day cases, provide ophthalmology training for the University of Liverpool vet students and collaborate with Chester Zoo for their ophthalmology cases.
The hour-long weekly Opthtoberfest online sessions will start at 8pm on the dates shown above.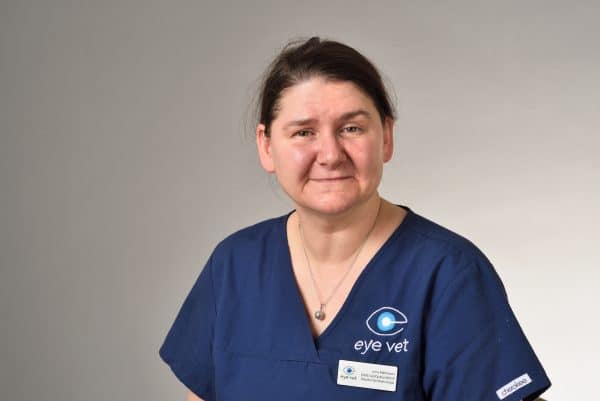 Advanced Practitioner in Veterinary Ophthalmology Director
To register for our CPD events please complete your details below.
Our privacy policy can be found here.
You can opt out of receiving these communications at any time by clicking here.